Modules
You can configure the sidebar of your webstore by going to Webstore > Sidebar.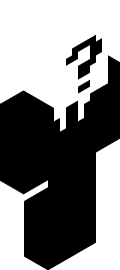 Top Donator
Your name and skin can be here!
Recent Payments
No recent payments to display.
Necara Network
Welcome to the Necara Network Store!
Here, you can purchase ranks, perks, and items to support our network.
Purchasing something really helps us keep the server alive for you guys, as well as allowing us to expand it, so thank you in advance!
Payment Method
Use this payment method if you want to purchase an item with Credit/Debit/PayPal. We also accepts mobile phone payments.
How long until I get what I paid for?
Up to 15 minutes from paying, but normally shorter.
Help! I haven't got what I paid for!
If it has been more than 15 minutes after paying, please make a ticket in our Discord Don't forget to include proof of payment and what server your purchase was for (eg. an invoice, credit card statement, transaction ID etc) there!
Do you offer refunds?
There is an absolute no refund policy, regardless of the circumstance. Should you chargeback, you will have a permanent, non-appealable network-wide ban.
What happens if I chargeback?
In the time of a chargeback, dispute, or claim, you will be automatically banned on our server by Buycraft. You will also become unable to buy anything on all Buycraft-powered webstores. Charging back on items received is fraud and we will aggressively pursue any fraudulent charges or chargebacks. Fraud cases will be forwarded to the proper local authorities in the charge backer's home area.
Support: Discord